Lea, the boys, and I got back from a fall break trip to Gulf Shores this afternoon. We were blessed with perfect weather and good beach conditions. We stayed in our usual haunt down 180, about two-thirds of the way to Fort Morgan.
I always take a good pair of binoculars to the beach, mostly for use from the condo balcony. I like to, uh, bird-watch.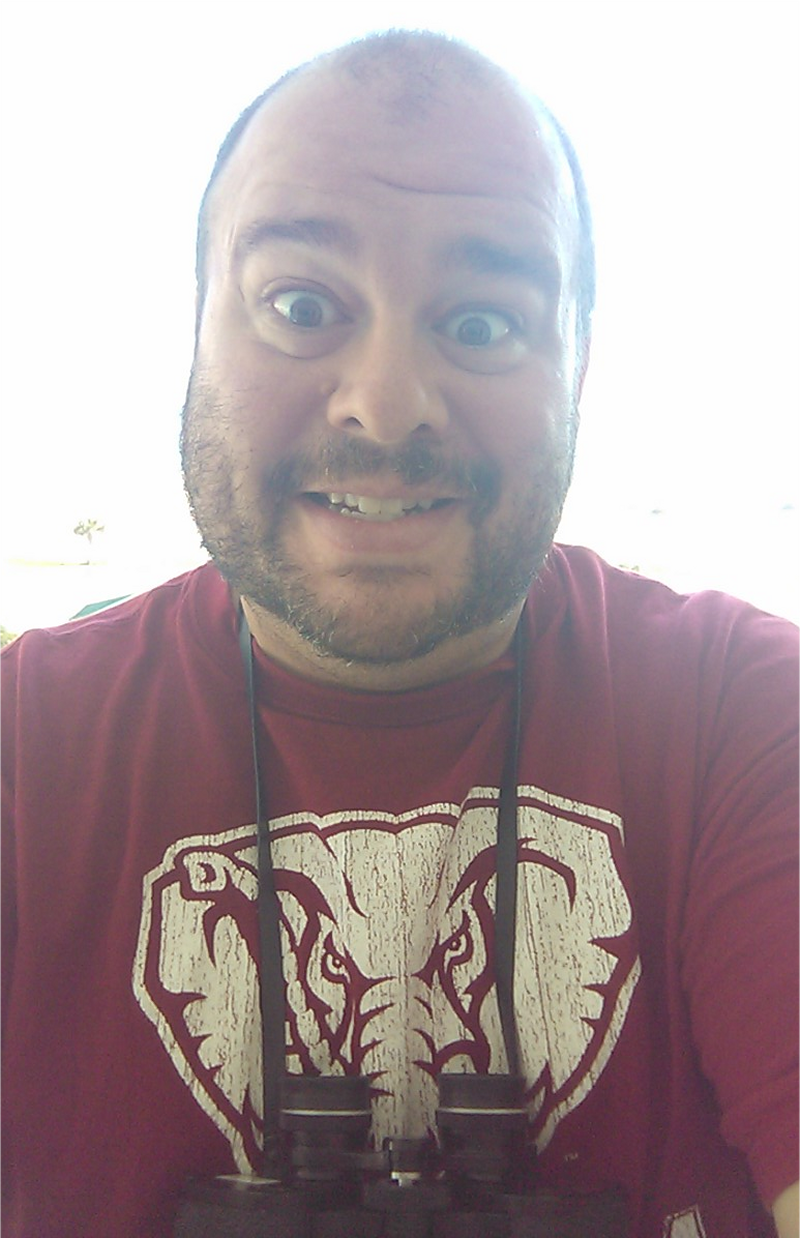 This was a nifty little tidepool we enjoyed. It was about a foot and a half deep, so when the tide was out you could sit on either side of it and visit.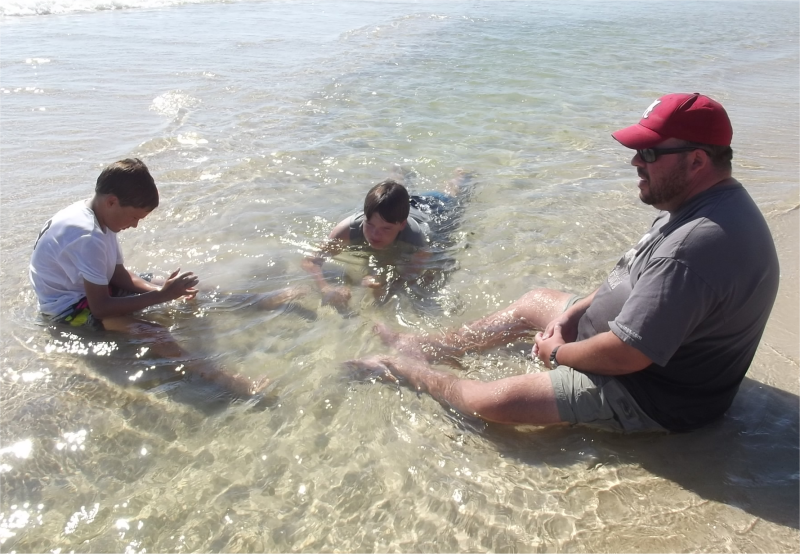 Though I didn't get a photo, we saw sand fleas for the first time in many years. And the coquinas were denser than I've ever seen them. You'd get five or six of them every time you scooped sand. We might really could have gathered enough to make a meal.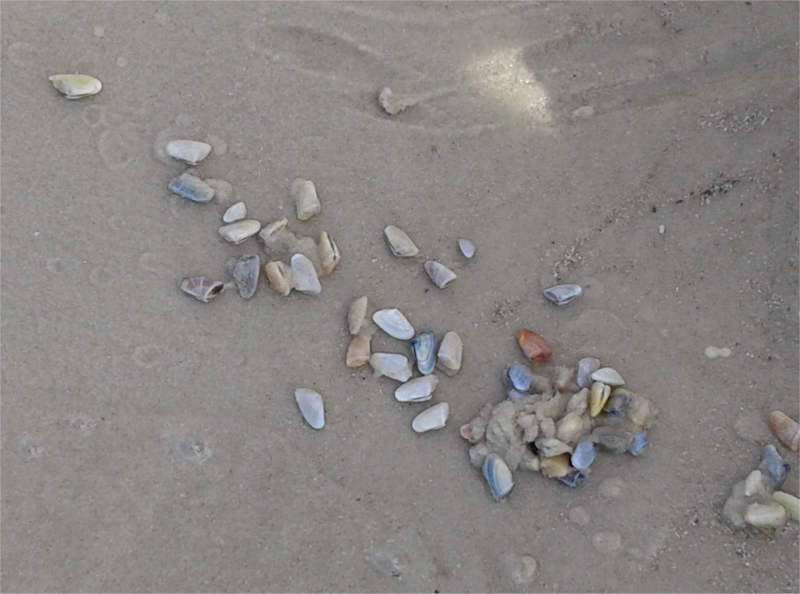 The three best things that have happened to me in my earthly life.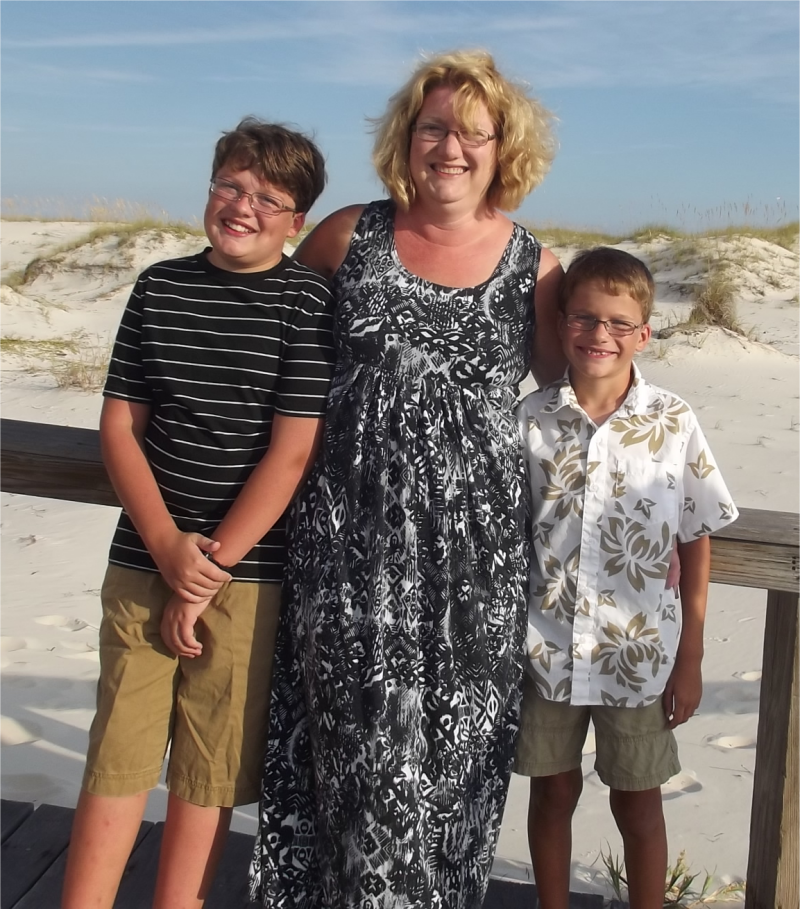 Bon Secour Bay, about two miles east of Fort Morgan.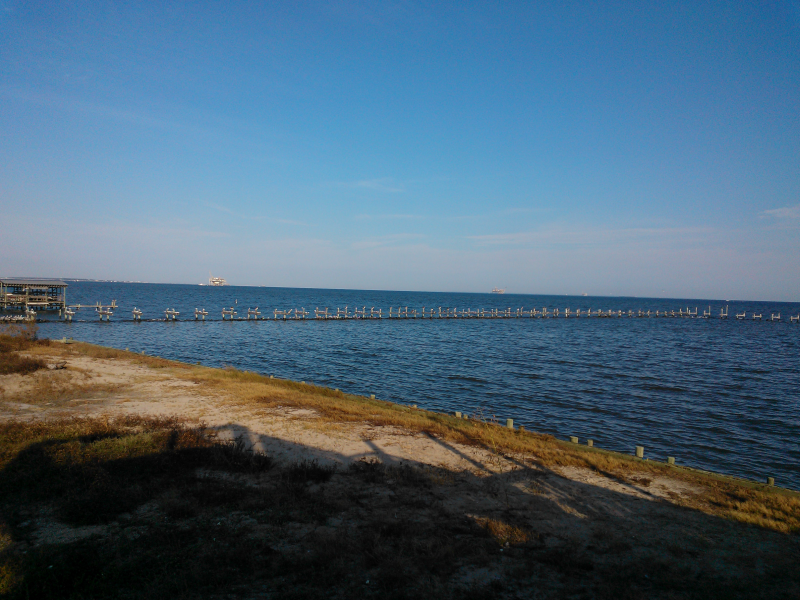 We stopped by the U.S.S. Alabama on the way home. Should have done this a long time ago. That's a fun and inspiring trip. We left ourselves some more exploring to do on future visits.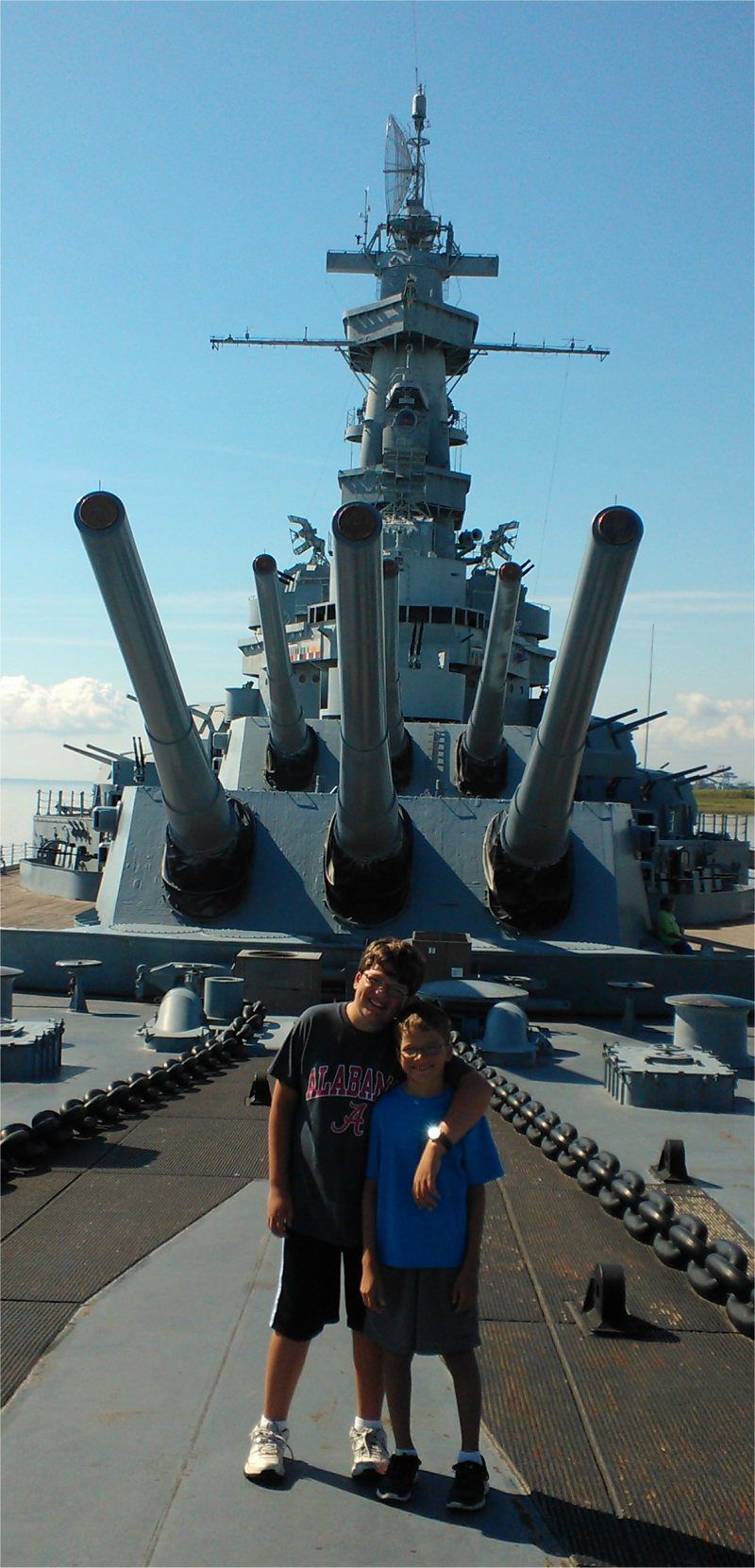 And now I shall discuss food for a disproportionate amount of the post.
We had our ups and downs with it this time. For 15 years or so, Lea and I have eaten the barbecue shrimp at Mikee's. It has been our only constant. If we've had three slots for restaurants on a Gulf Shores trip, Mikee's was always one.
So of course, they've totally revamped their menu and taken our barbecue shrimp away from us. And on top of that, while Mikee's has never been much of a beer destination, they've always had Michelob Light draft, which is one of the less offensive American adjunct lagers. Nope, they don't have that anymore either. You want draft beer, it's Bud Light.
So Mikee's is fired. Hey, Gulf Shores-area restaurants? Any of you make anything like the barbecue shrimp they used to have at Mikee's?
Fortunately, Tacky Jack's is still Tacky Jack's. Shrimp and grits with a Bloody Mary on the bay is what God has for breakfast.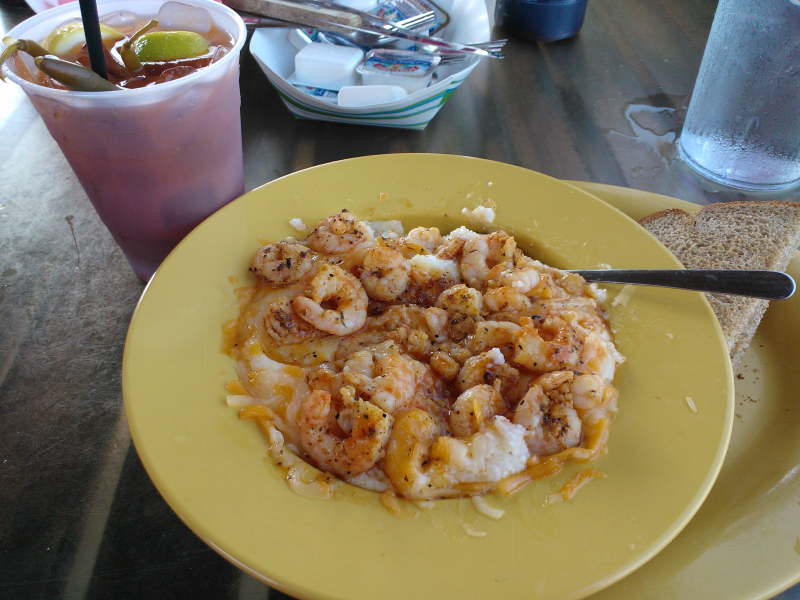 The Original Oyster House got the nod for our other big dinner night. Enraged by the previous evening's betrayal and determined to culinarily salvage the trip, we went all in. The three of us split fried dill pickles, alligator bites, and firecracker baked oysters for appetizers. Then it was a broiled seafood lover's platter for me: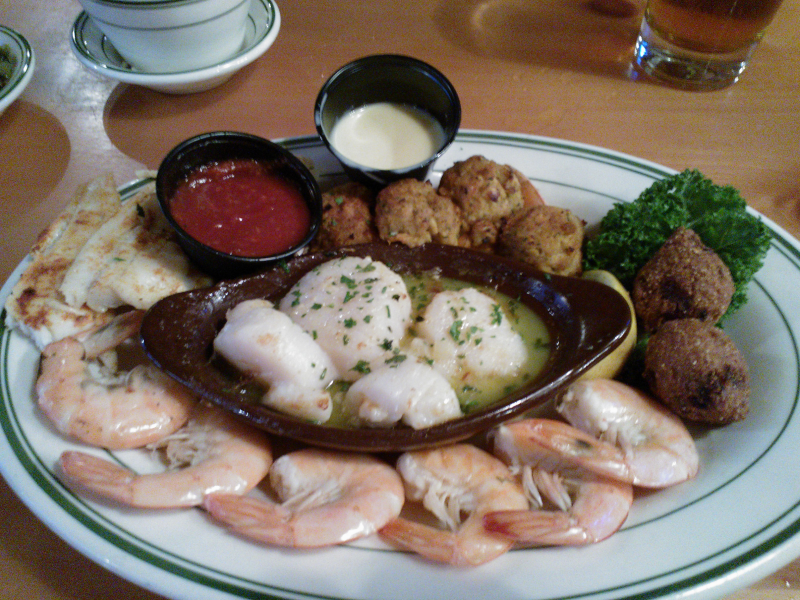 (Red beans and rice and turnip greens for sides, and Sweetwater 420 draft to accompany.)
Finally, on the way home, it was Bates House of Turkey in Greenville, where my dad first took me when I was younger than my boys are now. The experience hasn't changed at all, thank goodness.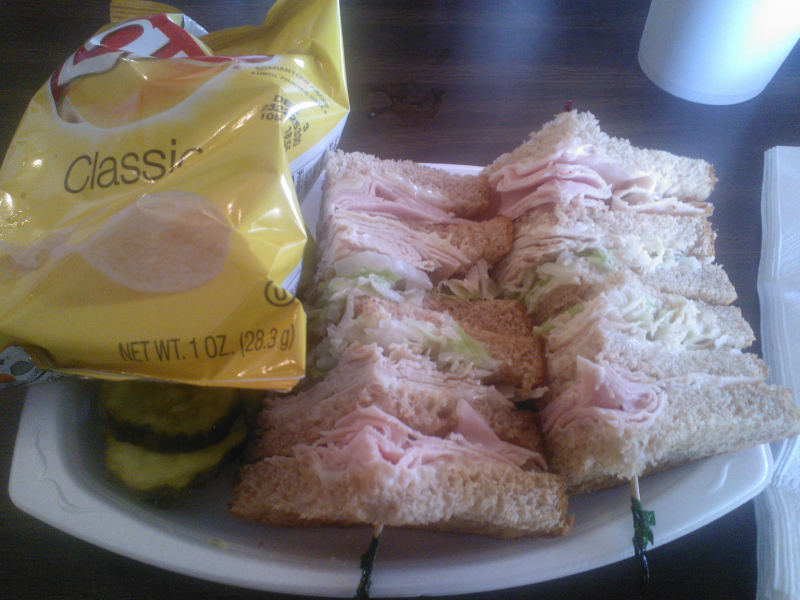 Brought a breast home to enjoy too.
I did something amazing on the way home—something I'm unlikely to ever best. I drove from Bates to our driveway in two hours and fifty-three minutes. That's 226.9 miles. That's an average of 78.7 miles per hour.
Thank you. Thank you very much.
We enjoyed you, Gulf Shores. We always do. See you next time.
Similar Posts: