It came from out of the south.
It was formidable.  I wasn't sure.
I did eventually fell it.  Behold Texas-size Texas Chili: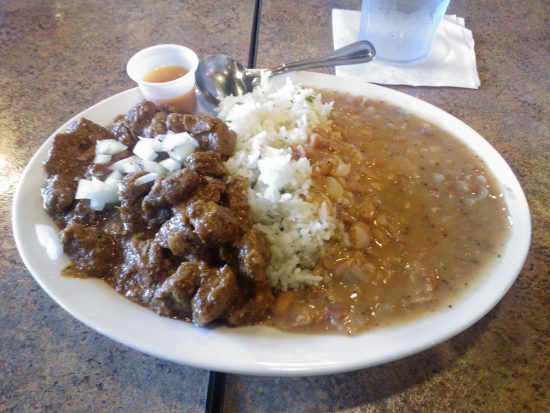 This is a double shot of chili for $13.50 (with the regular Texas plate at $8.50).  Oh my goodness, what a pile of food.
I made this suggestion last week, and behold, here it is.  I'm honored.
However, I'm not sure I'm going to be able to do it very often.  This might be too much.
As much as I hate to admit defeat, I've suggested a retreat to a portion and a half (and $11).  We'll see.
Similar Posts: