I was rather unprepared to get a truly good shot of this jumping spider yesterday afternoon, but I got a couple of serviceable ones.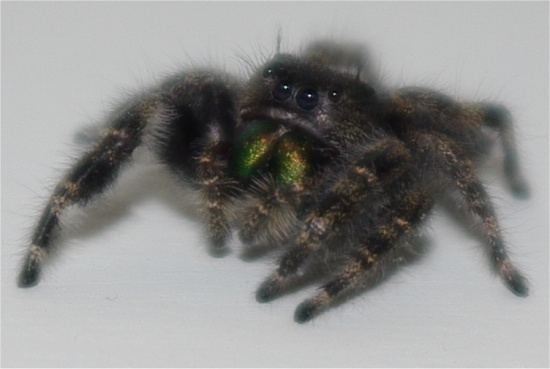 This is on the south kitchen wall.  There's nothing else in the shot, so there's nothing to establish the spider's size.  Imagine it as the size of a house cat.  Nothing in the photo interferes with such an illusion.  Heh.
(The whole spider is actually only about half an inch long.)
Unless a spider in the house is medically significant, I generally leave it alone.  This little guy posed for me a bit while Lea was at the grocery store yesterday.  I thanked him for the close look, and then told him to make himself scarce, as Lea does not share my arachnophilia.
I spotted him about 30 minutes later, and then I lost him.  So I guess he's good.
Update Monday, 6/3:  Nope, he got himself captured today.  The side of Lea's drink was the wrong place to hang out.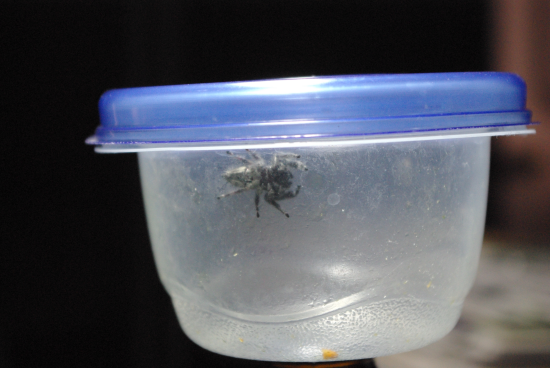 I am impressed and pleased that she caught him for me to release instead of killing him.
He's loose now.  (Outside.)
Similar Posts: