Took the boys to Hartselle tonight, where East Limestone was visiting.  (This is a result of the football schedule staying under my radar long enough to have nothing but away games left when we decide we're going to one.)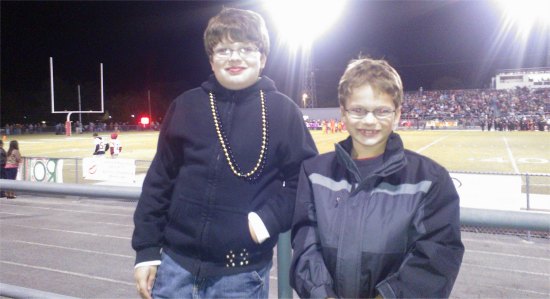 Alas, Hartselle is the defending state champion.  It was five minutes into the first quarter when we arrived (mostly because of soccer practice) and it was already 13-0.  We stayed for East's first drive of the fourth quarter, hoping to see some points.  Didn't happen, so we headed out.  It went from 40-0 to 47-0 before we got to the exit.  As the post title indicates, they did avoid the shutout.
We enjoyed the East Limestone band, and it was good to see my friend Mike again, who takes photographs at all of the games (and whose son is the place kicker).
I think the high school football game experience has changed less from my childhood to my parenthood than any other cultural event I can name.  I dig that.
Similar Posts: