Just got my third full order from hotsauce.com.  This should be the last one for a while, as I took care to stock up on my regulars.
Here is everything I have open right now: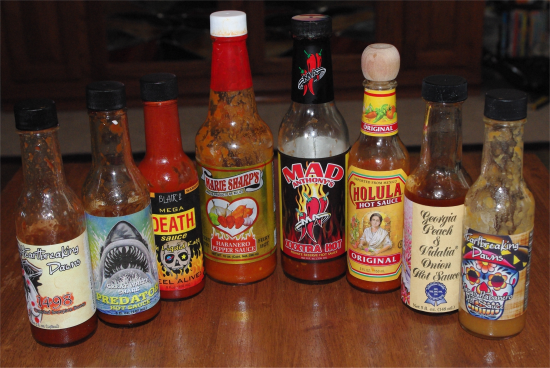 That's eight open, and I try to keep it to six in consideration of fridge space.  That's okay.  A couple of these are close.
Here is everything I have unopened right now: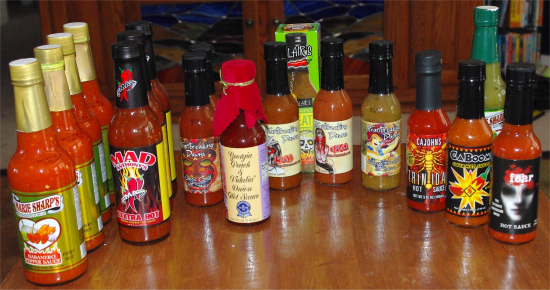 This includes regular stock on the left—Marie Sharp's Habanero, Mad Anthony's XXXTRA HOT Private Reserve, and Georgia Peach & Vidalia Onion (Aaron's favorite, which he calls "candy sauce")—as well as ones I haven't tried.  There are also a few pictured here that I've had before and am trying again.  Heartbreaking Dawns Classic Gold, third from the left, is a strong contender for my next regular.  I'm saving the Blair's Jalapeno Death in the back for Lea's breakfast casserole on Christmas morning.  I'll have probably half the bottle then, and use the rest on leftovers.
This is fantastic cheap entertainment.  More reviews to come!