Found my Polaroid camera again, more than three years after I predicted its imminent demise.  The boys and I got 15 minutes of entertainment from it.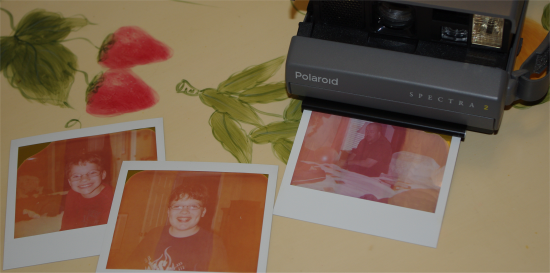 I'm really surprised it did anything, frankly.  The film has to be 10 years old at this point.
I won't find it again.  This time I threw it away.