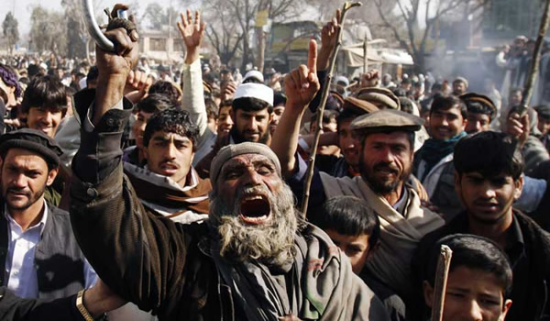 Folks, I apologize.  The topic of our esteemed president's apology to Afghanistan over the inadvertent burning of four Korans—an act for which practitioners of this religion of peace have already murdered 25 people as of this writing—deserves more than dropping a couple of links.  However, a) I'm too pissed off to get anything of sustained substance down; and b) it doesn't matter anyway.  If you're a self-hating American, eager to find your country at the heart of all villainy in the world, then you're a lost cause.
(Do have yourself sterilized if you haven't already.)
Andrew McCarthy usually gets it right, and he nails it here.  We've lost our minds.
And, of course, there's this.  Thank you and bravo, young lady.
Similar Posts: