Ever since Oliver went walkabout, we observe him directly every single time we leave the house.  Cats being occasionally secretive and frequently aloof, he doesn't always cooperate.
But see, I'm not having that awful feeling of him being lost again.  So he must be seen before we depart.
About half the time, he's around and easily spotted.  When he isn't, I have been drawing him out with the laser pointer.  He's conditioned to run into the living room whenever he hears me rooting around in my little wooden box that contains it, so a quick shake and he's there.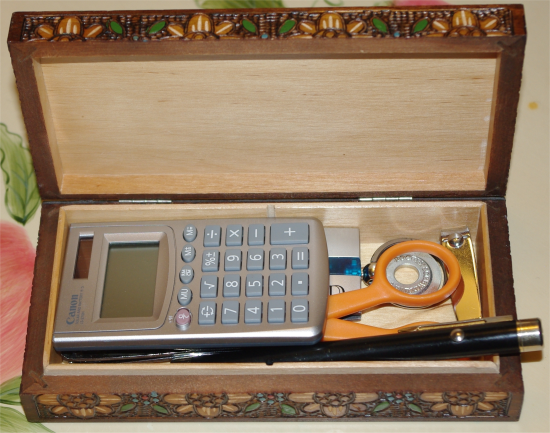 See, though, I have felt vaguely guilty about that.  Because I'm leaving the house when I do it, I don't have a lot of time to play.  So he runs out expectantly, I say "there you are," and leave.  Not so good.
But I noticed a couple of weeks ago that Lea shakes the bag of treats, and he responds the same way.  Good deal!  He gets a little nibble, and I'm on my way without guilt.
So I'm last one out this morning, and I shake the Pounce.  He doesn't come.  I shake it again.  Still.  Ah, he's trapped in Lea's closet.  Nope.  Ah, he's trapped in the dining room.  Nope.  I shake again, this time closer to the boys' bedrooms, where he usually spends morning time.  Nope.
OK, now I'm remembering that we had the front door open a bit this morning.  Doubleplusungood.
I take one last pass through the house before proceeding into the neighborhood, beginning to think of meetings I'm going to miss and folks I'll need to call as a result.  And there he is, lounging on Aaron's bed and looking over his shoulder at me with that "what?" look on his face.  I think he even yawned.
You little asshole.
I'm shaking the laser pointer box forever now.