Earth Fare opened in the old Circuit City location a bit more than a year ago.  Never been before today, but I heard they had bison steaks, so I wanted to check it out.  Saintseester, Terri, and I all went together, for three times the laughs.
So this is the story of the three knuckle-dragging conservative rubes descending upon the natural foods grocer.
Earth Fare has a cafe area up front, with sandwiches and stuff, as well as a large salad bar.  Salad is $7.99/lb., which may sound a little high, but remember it's all super-duper produce, without steroids and with no little kids picking it for fifteen cents a day and stuff.  Plus, despite my initial fears, everyone sitting near us seemed to have bathed recently.  So that was a nice bonus.
After we ate, we went exploring (and I'm delighted to report, no one tapped us on the shoulder and whispered "I really think it'd be better if you three left.").  Here's Terri checking out the wine.  Conservatives are lushes: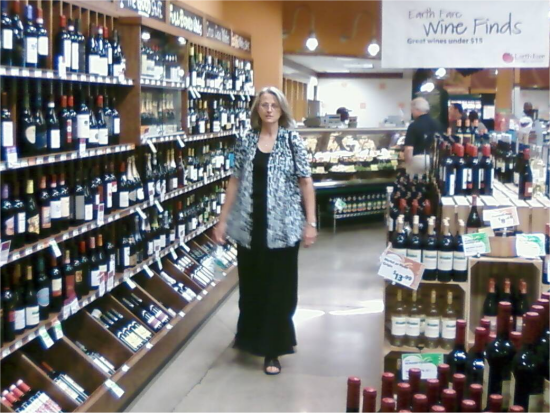 Well, maybe libs are lushes too.  Here's a box of red wine Saintseester found that you're apparently supposed to drink daily: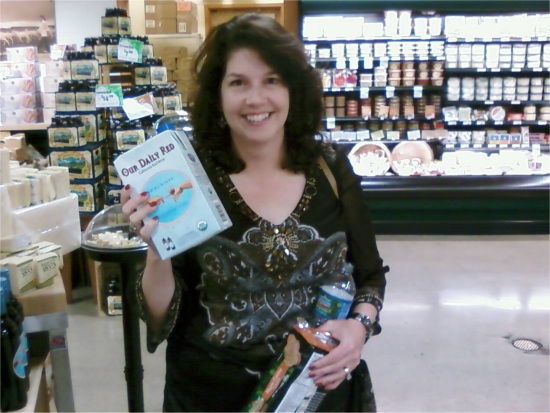 Bison New York strips on the right.  Definitely only an occasional treat, at $18.99/lb.: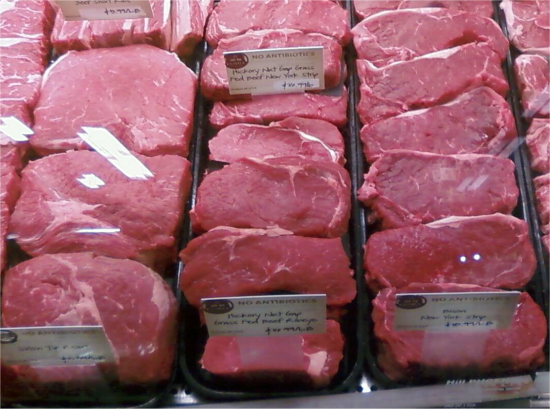 Terri and 'seester trying to make some sense of the spices: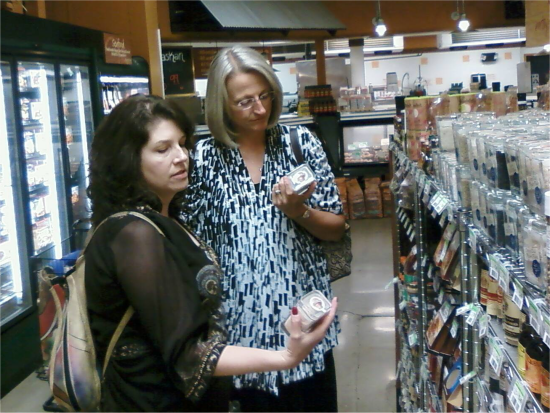 This was an unfortunate bit of RAAAAAAcism we found: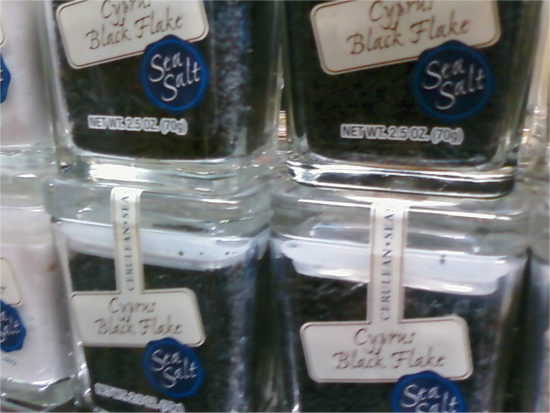 Luckily, this cleansing diversity wasn't far: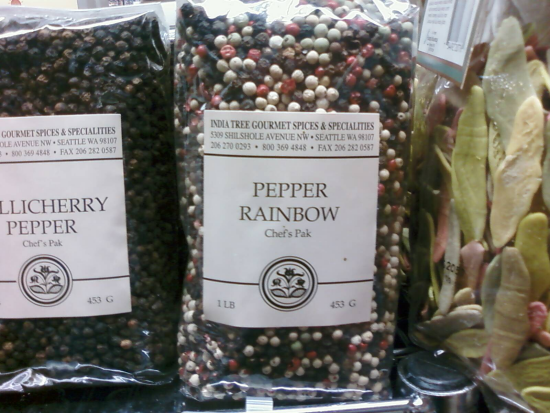 Want some truffle salt?  Only $25.99 for the 3.5-oz. tin: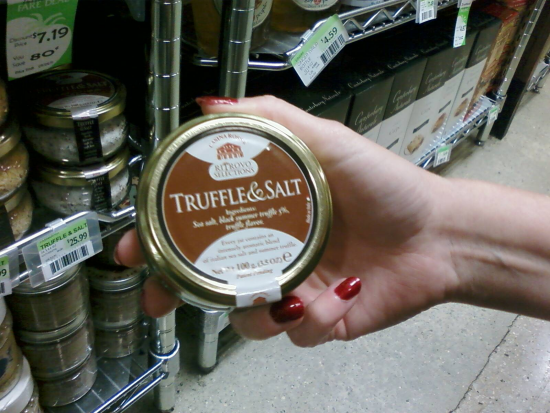 My normally delightful companions wondered aloud about the possibility of making a paste of this: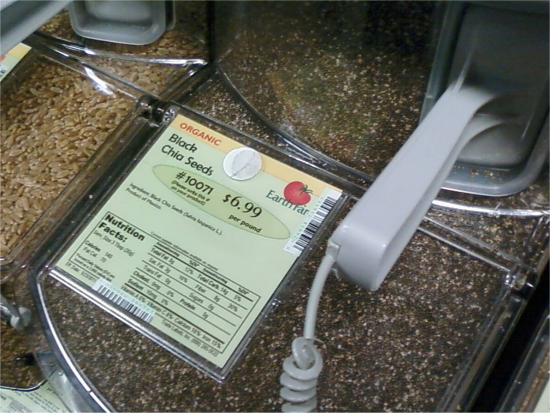 And smearing it on this, for an all-natural Rogaine: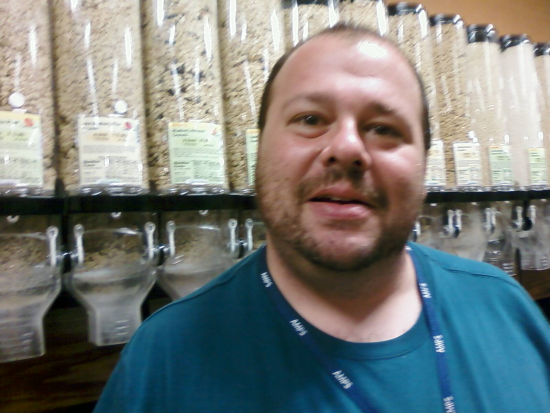 Mmmm, quinoa.
I'll go back.  See you soon, Earth Fare.  I want grilled bison NY strip in the near future.