You'll jinx it if you do.
My sister-in-law lives in a subdivision outside Pulaski, but is fortunate enough to own a little bit of land behind her.  We drove up and spent some time exploring and looking for fossils today.
There's a storybook babbling brook, right at the edge of her woods.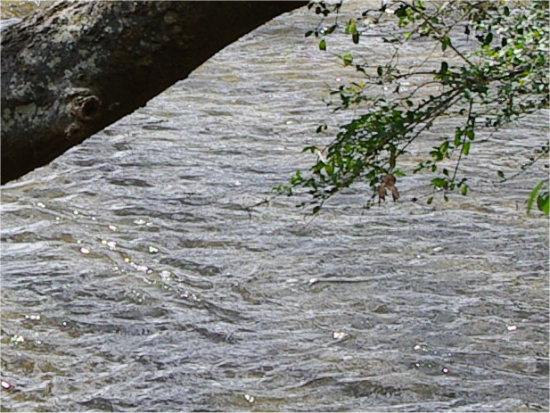 The boys reload the squirrel feeder.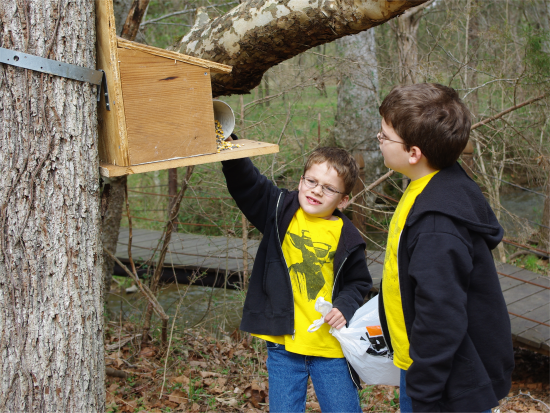 Loved this shelf fungus.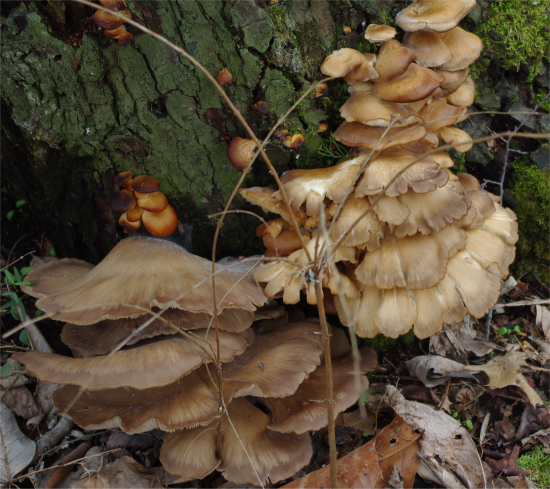 This is built around a spring.  How cool is that?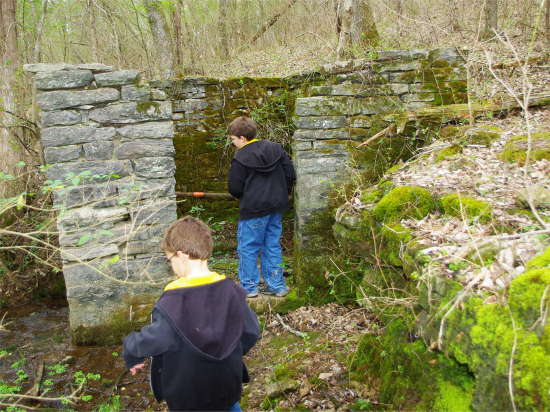 I hope you did something similarly enjoyable with your day.
Similar Posts: