The boys' fall break was today and yesterday, so we've been in Gulf Shores since Friday night.  This post appears as we're headed back, probably not far from the Bates House of Turkey for lunch.
The Gulf was as startlingly clear and beautiful as I've ever seen it.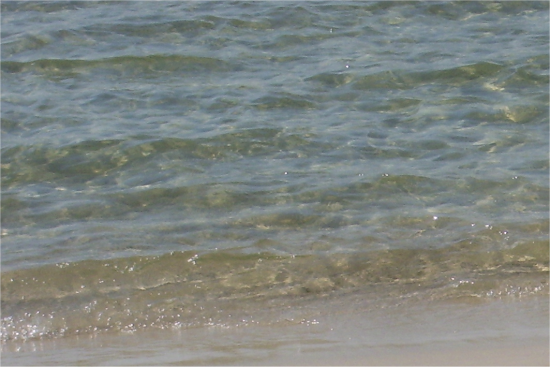 We saw stingrays and dolphins the whole time, and even swam with a couple of small (2-3′) sharks on Saturday.  A fellow who was catching and releasing ladyfish caught one of the sharks and held it briefly for the small crowd that had gathered.  Nathan and I touched it.  Very cool.  (Yeah, didn't have a camera.  I was, you know, standing waist-deep in the Gulf of Mexico.)  A couple of folks called them sand sharks, but after a lengthy Google, I think they were young blacktips. I thanked both the shark and the fisherman for the entertainment, and we went on.
The beach looks perfect on the surface, and as little mention as there's been of tarballs lately, I hoped it'd be difficult or impossible for me to find one.  Alas, it was depressingly easy.  Nowhere on the dry sand did I dig more than six or eight inches and fail to locate one.  Thanks, BP.  Thanks a pantload.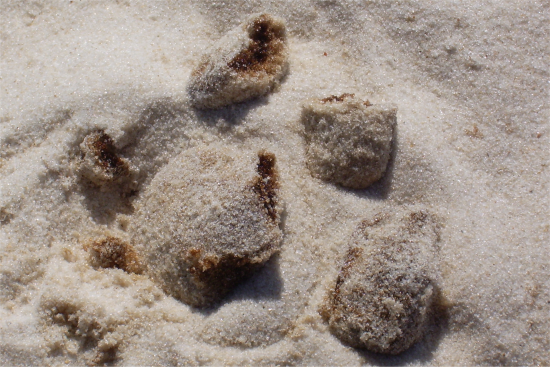 This seems to be much less of a problem right next to the water, so I wasn't worried about the boys digging (though I did dig down there myself for about 15 minutes and found a small one).  They and two new friends dug an impressive hole.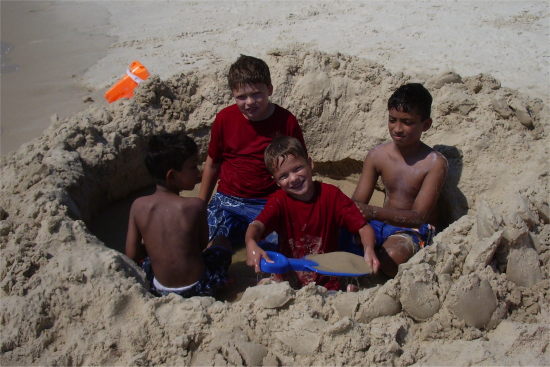 It just damages the little experiences.  You like to sit in the chaise lounge and dig your feet into the cool sand while you read?  Yeah, you're going to hit a tarball.  That just sucks, and nothing's going to fix it but time.
'Course, some folks down here don't have much margin for error when it comes to livelihood damage, and God be with them.

We went for breakfast at Tacky Jack's yesterday, and I'm pleased to report that for the second year in a row, I did not behave like an unhinged redneck.  Went on ahead to Fort Morgan, on Lea's spur-of-the-moment suggestion.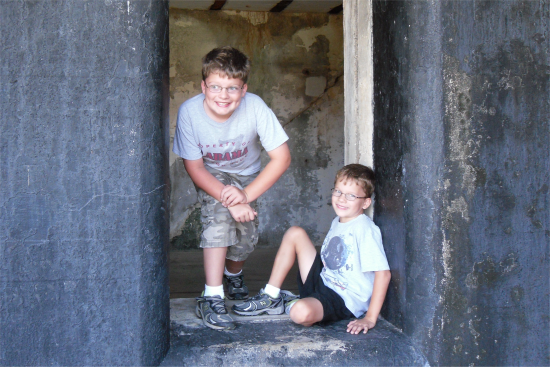 I hadn't been since I was 13 or so, and it was rewarding to go as an adult.  In and around the military history, you couldn't escape the monarchs.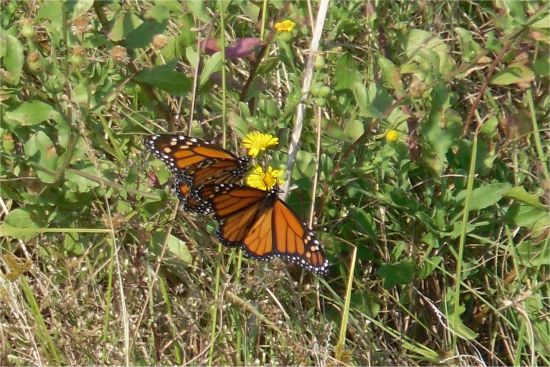 I tried to get photographs that represented the density of them, and failed.  You'd have had no trouble counting 80-100 of them at any time.
Enjoyable trip, all in all.  We added Fish Camp in Orange Beach to our restaurant rotation.  Mikee's was outstanding, as always.  No new beer discoveries on the trip; just mainly pleased to pick up some favorite IPAs at mass retailers.
A third of Duma Key to go as I type, and delighted to hit my own pillow tonight.
Similar Posts: