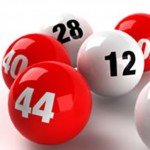 One of our gubernatorial candidates, Ron Sparks, is making racket about starting an "education lottery" in Alabama.
We've had debates and votes on a state lottery before.  There are cases for each side.  The stereotypical narrative is that fire-and-brimstone preachers get little old ladies fired up about voting no.  Then, busloads of them descend upon the polls in the name of the Lord, and that's how poor, stupid, religious, backward Alabama shoots its own foot off, time after time.
But hey, guess what?  This lifelong Alabamian opposes a state-run lottery as well, and not because God tells me to.
One reason is that for some small but significant percentage of the population, gambling is a real problem.  Now that doesn't mean I don't think it should happen, but I think the "who" is important.  Isn't there something more than a little sticky about a government raising revenue with an activity it knows will harm some percentage of its citizens?  Hey, let's just make our lottery tickets scratch-off beer bottle caps while we're at it, OK?
The more important reason is the same old reason:  it's more government growth.  We might as well save time and set fire to some large percentage of the money before it ever gets there.  Oh, there'll be promises, and maybe even legislation to "protect" the money.  Who believes that?  (If you're out of college and your hand's up, you should be ashamed of yourself.)
Consistently, demonstrably good stewards of the people's money might capture my sustained attention when they ask for more.  Somehow I don't think that day is near.
Similar Posts: