OK, this is an obnoxious vehicle: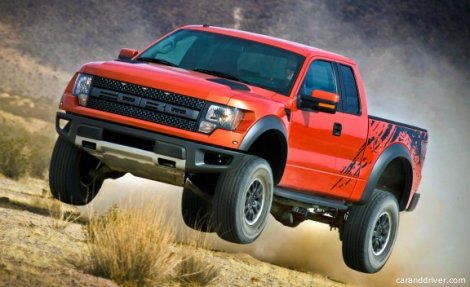 Meet the 2010 Ford F-150 SVT Raptor.  It's almost a foot wider than the rest of the F-150 family.  It's a 4×4, of course, with a custom heavy-duty high-travel suspension, and I've read more than one giddy review describing dune-hopping at obscene speed in it.
It's a truck for conspicuously consuming assholes, starting at $38,995.  I'd love one.  Christmas is coming.  I prefer black, but if orange is all you can get, I'll take it.  Official site here.
Similar Posts: