I'm not really that keen on white cars, but I think I could make an exception for this.  What conspicuous consumer couldn't get excited about such a thing?  I mean, hell, this isn't raping the earth—it's tying it to the back gate and sodomizing it with a jack handle.
It's just the thing to step out for a bite of pheasant, don't you think?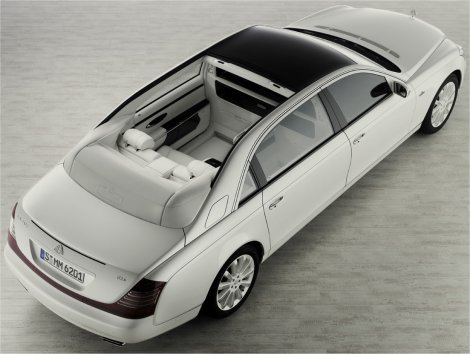 Actually I think it'd be even more fun to take it to the game or the tractor pull.  Hey, who's up for some beanie weenies?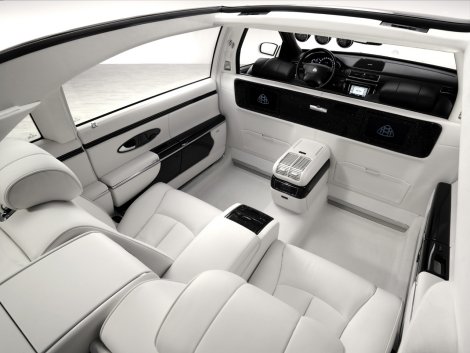 It's $1.4 million, give or take, which is essentially a million-dollar premium for the landaulet roof.  The identical hardtop car is around $400K.
But hey, don't despair.  Maybe there'll be factory-to-dealer incentives.  See your salesperson for details.  (Except in Maybachese, a dealership is a "studio," and a salesperson is a "relationship manager.")
I hope you enjoy your weekend.
Similar Posts: