My colleague announced about 10:15 this morning that she was going to Burger King, and could she pick me up anything?  How sweet is that?
I had already planned to work through, but it did sound good, so I caved.  Whopper with cheese and onion rings, please.  Thank you.
It was delicious.  Then I (nearly idly) went to the Burger King web site to see how much damage I had done, and wound up having a great time.
See, Burger King has this page on which you can add and subtract ingredients for a sandwich, and it updates the nutrition information (and photo) dynamically, and there are not nearly as many application constraints as there should be.
For example, who knew a Whopper could be so low-cal?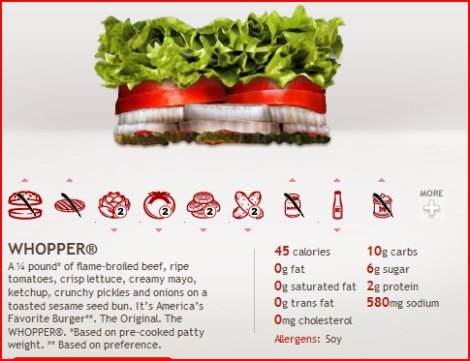 Give me one with every sort of patty in the joint: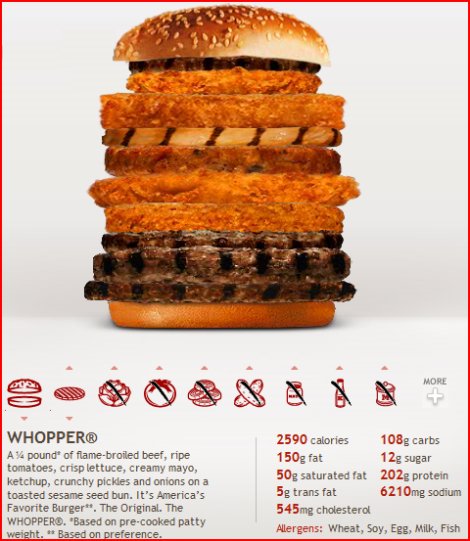 I'll have the instant massive cardiac arrest, Jeeves: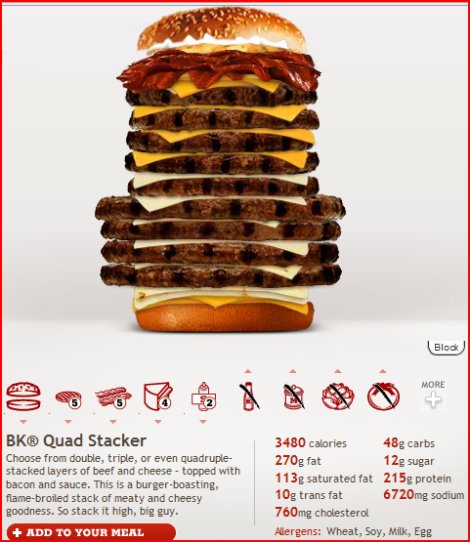 You can stack it right off the page and approach 15,000 calories, if you like.  I stayed with what I could capture for the post.
Click here to build your burger.  Enjoy.