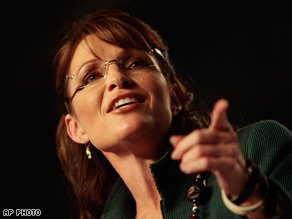 Guess who my favorite member of a major-party ticket in 2008 is?  Heh.
Barring a lawyer-generated coda (and maybe even then depending on its nature and severity), this is my last post on the U.S. presidential campaign.
This has been the first presidential campaign during which I've had a blog, and though WmWms isn't exclusively political, it's been an entertaining vehicle for me.  I hope you can say the same.  Thanks for reading.
As usual, I have found the vast majority of the get-out-the-vote rhetoric annoying, though the video at Mrs. Chili's was entertaining.  For one thing, I believe that questions about the wisdom of sending people actually swayed by such campaigns to the polls are legitimate.  Let's remember, the heart of the humor in Jay Leno's man-on-the-street segment "Jay Walking" is monolithic ignorance.
More importantly, a considered and informed decision not to vote is every bit as defensible as a considered and informed decision to vote for a particular candidate.  The idea that I give up a credible platform for complaint if I choose not to vote is, in a word, bullshit.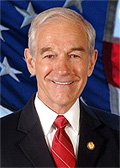 For many of us, there isn't anyone out there.  I supported Ron Paul enthusiastically, as he was the only candidate at all serious about reducing the scope (and cost) of the federal government.  Alas, he never had a chance.  You can't win the nomination without promising that whatever ails you, Uncle Sam has the cure.
In terms of growing the government, there are no meaningful differences between mainstream Republicans and Democrats.  For a time I thought that Republicans were killing us 10% more slowly, but there is no longer any reasonable basis for such a belief.  Sometimes I wonder whether there has been in my lifetime.  (Perhaps the 1994 election did provide some meaningful, if brief, cause for optimism.)
Ultimately I hope for a new era of respect for the U.S. Constitution, and unwavering compliance with its limits on federal power.  I hope for a populace who substantially believes that deep suspicion of government is a healthy default position, and that wonderful things are best accomplished by unfettered individuals pursuing self-interest, not sprawling federal bureaucracies.  I hope for a government that effectively protects the United States from foreign invaders, and that assists in the mediation of disputes between her citizens, and that does nearly nothing else.
While I am about these thoughts, I shall also wish for peppermint rain.
So why do I support John McCain, if I believe that?  I've never liked him—a fact well documented on this blog (here, here) and elsewhere.  My support is tepid.  I didn't volunteer, I sent no money, and couldn't even be bothered to link to his campaign web site.  (And I love to put a sticker on my car.  Not this year.)  I wasn't even voting until two months ago.
It was Sarah Palin who got me off the couch.
I was ready to follow her anywhere after her convention acceptance speech.  Post-Steinem feminism, anyone?  Second coming of Thatcher?  She enraged a whole lot of people who are particularly comical in an enraged state.  How dare she
not kiss the rings of the Washington insiders?  Who the hell does she think she is, being a governor and a mother and deigning to believe she can be a vice president and a mother too?  Snowmobiling?  Moose hunting?  "Task from God"?  Tad redneck, don't you think?
Apparently they "cling to guns or religion" in Wasilla, as well.
I believe that I see in Palin the potential to be the sort of elected official our founders envisioned.  I admire her accomplishments.  I applaud her plainspokenness.  Her words emphasize many correct things about honesty and efficiency in government, and she has actions to match.  Whether as Vice President in the McCain administration, or as a potential regrouping leader in defeat, she could make "Republican" mean something good again.
And oh, is she tough.  As badly as the McCain campaign initially handled her, and as shamefully and committedly as many in the media have tried to destroy her, only to still have her standing there winking, I'm beginning to suspect "mimetic poly-alloy."  You betcha.
Victor Davis Hanson wrote an excellent, and depressing, piece on the media's many failings in this campaign, in particular the passes the Obama campaign has received because the media wants him in so badly.  Imagine the look into McCain's shorts had so many good questions emerged about fraud prevention in his fundraising, particularly on the heels of a broken promise about public financing.  Imagine a "God damn America!" from McCain's racist 20-year pastor.  Imagine Palin claiming that FDR went on television in 1929.
These things have occasionally made me angry, but again, peppermint rain.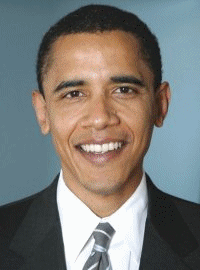 Beyond my affection for Palin, I'm voting for the logjam, basically.  I'm not particularly bothered by the idea of an Obama presidency—except for the large Democrat majorities in the Senate and House.  We're talking about a man who wishes to gather Kris and Karl for a socioeconomic policy ménage à trois, and who appears to have a tremendous foreign policy crush on a famous peanut farmer.
The Oval Office as a setting for the continuation of his wonderful and audaciously hopeful journey of self-discovery might be merely entertaining with a Republican Congress.  With (instead) one ready to bring him gold, frankincense, and myrrh, the damage could be substantial.
And never forget, according to Michelle, Barack Obama is going to be on your sorry ass every minute.  No apathy anywhere ever!
Nevertheless, whatever the result, may God continue to bless the United States of America.
Whatever the result, I shall neither sulk nor gloat.
(Really, all you Obama supporters:  It's over.  Barack Obama has it in the bag.  No need to concern yourself with getting out, particularly if the weather's bad where you are, and/or you have a lot to do that day.)
It's a long time even to the 2010 midterms, kids.
Similar Posts: