AZn8tive tagged me for "7 random/weird things about myself," as well as the fourth photograph from my fourth folder of photographs.  I am pleased to comply with the wishes of a stimulating fellow blogger:
I have never seen a James Bond movie from start to finish.  I've watched pieces of probably two-thirds of them, but they've never engaged me at all.
I had a pet piranha for eight years.  His name was Stan.
I still miss the car business sometimes.  I made $800 in 30 minutes once.  'Course, I also made $800 in December 1993.  Highest of highs; lowest of lows.
The most unexpectedly pleasant place I have ever traveled is Cleveland.  The most unexpectedly unpleasant place I have ever traveled is San Jose.
I did not smoke marijuana until I was 25 years old, and only did so then with a trusted friend to satisfy my intellectual curiosity.  She and I discovered that I am among a small percentage of the population who reacts to it psychotically.  I went to a black, paralyzing, hallucinatory place for about 15 minutes, and have never been more terrified in my life.  I came out of it right before my friend called 911.
I once drove a Z28 to an indicated 147 mph.  When I happen back by the stretch of road where I did it, I note how little room for error is present and am aghast at the depth of my stupidity.  Thank God Charles Darwin sleeps late some mornings.
I have seen Cheap Trick 14 times.  Charles and I can be seen in the audience on Silver, the DVD set of their 25th anniversary concert in Rockford, Illinois, in August 1999.
Here is the fourth photograph from my fourth folder of photographs: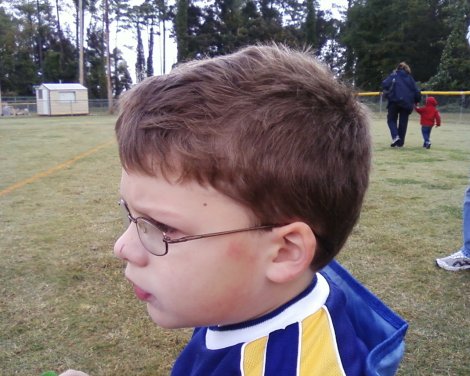 I don't usually tag folks, but feel free to boost.  Let me know if you do.
Similar Posts: