I have consumed at least 700 mg of caffeine daily nearly all of my adult life, with occasional excursions beyond 1,000.  Typical day for me is two cups of coffee and at least eight diet soft drinks.  A heavy day might be three and ten.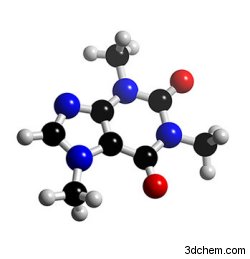 After considering its potential contribution to irritability, as well as how closely I associate it with nicotine (you may have heard that smoking is bad for you), I recently decided it'd be best to get off and stay off.  (I mean the habitual use of large amounts of it.)
I've quit for a few days before.  In fact, I've quit for long enough to observe a significant increase in the quality of my sleep.  I also remember the headaches, which are formidable for a few days.  I'm going to try to slip out the back door of it this time and see if I can avoid them altogether, so I cut my caffeine intake yesterday to an amount just large enough to avoid a headache.  That wound up being two Pepsi Ones in the morning, and a Diet Coke with lunch.
That's about a 75% reduction.  You know, the day went fine, for the most part.  I was a little tired, but still able to think clearly, get work done, and so forth.  I did decide that it probably wouldn't be a good night for a beer when I got home, and probably not a late night, either.  You know, maybe I'll lie down for a little while before dinner.
Oops.
5:30 wound up being my bedtime last night.  Lea woke me at 8 because she was concerned about me disrupting my sleep cycle, but it was pretty clear from the way I felt then that I was down for the night.  I was gone.
I'm going to walk my consumption on down from here over the next week or so, applying aspirin as needed (it's actually pretty effective taken as a preventative).  I hope last night was the only big crash.
Similar Posts: